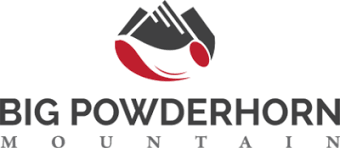 Complete Trip…..$290pp (based on dbl occupancy)
You're in luck, space available for our Big Snow II trip. It is equally as fun as our trip up north in January with the same great value at $290 per person based on double occupancy. 
Big Snow II on Friday Feb. 11th, we will be heading up to Wakefield Michigan. Probably arriving in time to hear some of the great bands that Dudleys has to offer. Saturday, we will ski your choice of Indianhead or Blackjack Mountains or even both in one day using their free shuttle.  Sunday our group will head over to Big Powderhorn Mountain via Lamers.
We get started on Friday, Lamer's Deluxe motor Coach will start picking up at The Woods GC in Green Bay with a stop in Appleton at The Bar on Lynndale.  The trip sign up was accepted, starting on Oct. 6, 2021 at the first Sly Fox Membership meeting or postmarked & mailed.  Additional registration accepted when space available, lodging is adjusted to accommodate our group so best to sign up sooner than later.  Questions? Contact trips@slyfoxskiclub.org.
WHAT'S INCLUDED!
Lamers Deluxe Motor Coach round trip to/from Green Bay & Appleton to Wakefield Michigan
A Sub sandwich/chips provided on the way up to Wakefield
Cooler filled with bottled water and ice will be provided. Plastic beverage glasses provided.
New this year, with everyone's individual preference for beverages, you are welcome to bring a small personal cooler that will fit under your seat. Just a note on Lamer's regulations, No glass of any kind on the bus and No coolers in the aisle.
New this year, you will be provided a one day lunch voucher at Big Powderhorn Mt. to replace the change in beverages provided.
Two nights lodging, Big Snow Resort Indianhead Lodge.
Breakfast Saturday & Sunday along with dinner Saturday night at the Lodge.
Two Lift Passes, Saturday for Indianhead & Blackjack also Sunday for Big Powderhorn Mountain.
Our trips are always a lot of fun, arriving early enough to enjoy the great music at Dudley's music venue in the Lodge. Trips fill fast!