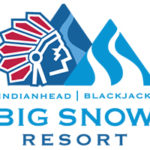 $245 Trip change. Transportation change to  carpool or drive on your own. With implications of the coronavirus, safety concerns and the minimum participants not met to cover the cost of the bus, it has resulted in the cancellation of the bus.  This Trip will continue to go forward.  If you would like to carpool, we may be able to assist you with information.
Two nights at Indianhead Resort (4pm check in available), Two day lift pass (Newsletter was published prior to change of ski locations, we will be skiing Saturday & Sunday at Indianhead/Blackjack Mts. only.), Two Breakfasts & Dinner Sat. night.
Trip is open for sign up.  Space available, sign up soon.
With the COVID implications, it is easier for the members to ski Sat. & Sun. at Indianhead/Blackjack Mts. only.  Thank you
The Big Snow I has been completed and we had a great time.  Wrap up article will be our February Newsletter.   Thanks to all who joined in the fun!