Links to Ski/Snowboarding/Other Trips or Social Gatherings
To submit your trip information, please email a few pictures with description of the activity (and how much fun you had) to Deb, our Marketing coordinator.
The 2019 trips include:

Sly Fox Ski Club, Big Snow I, Indianhead & Blackjack Michigan
Friday, January 11th Through Sunday January 13th 2019 for $285. Initial Deposit $100. Trip opened for sign-up Oct. 3rd.
A note from Curtis H.: I had a great first trip with the Sly Fox Ski Club to Indianhead and Blackjack. Comfortable bus trip up and back from Green Bay with a stop in Appleton, two nights at the Indianhead Lodge, good snow, 25 deg during the day, no lift lines, very little wind. Wish I had know about the Club 10 years ago. Below are some pictures that Curtis took on the Big Snow I trip.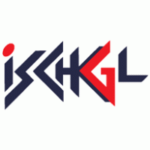 Austria & Budapest January 18 – 29, 2019
The group flew Swiss Air from Chicago to Zurich and bused to Ischgl Ischgl, Austria for six days of skiing, stay at a 4-star hotel, with great breakfasts and gourmet dinners. Next the group flew to Budapest, Hungary to sight see the great city and country side. The trip costs were $3099 which covered everything except lunches on the ski hill and dinners in Budapest. For more details please go to:
Ischgl-Budapest Details & to review the sign up forms