Sly Fox Ski & Snowboard Club Photo Gallery for 2017
Shown below are the links to specific trips followed by the annual wrap-up for all the activities held in 2017. Please take your time enjoying and the memories you had during 2017 with your friend of the Sly Fox Ski & Snowboard Club.
Links to Ski/Snowboarding/Other Trips or Social Gatherings
Dolomite Italy and Netherlands Trip Photos
Sly Fox 50th Aniversary
Sly Fox & Snowboard looks back to the 2017 Ski Season
The club had its 50th anniversary this year. To see the writeup for the anniversary party please to
here.
THE DOLOMITES, MADONNA di CAMPIGLIO, ITALY & AMSTERDAM  Jan 21 – Feb 1, 2017 Full trip for $2,720    Fun was had by all. The hotel accommodated us with live music, watching the Super Bowl, and our favorite watering hole after a hard day on the hills the Dolomite Bar.
Some ventured onto the glacier which was unique to see such a large mass of an ice sheet.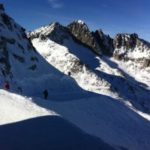 Amsterdam
Finally we traveled on to Amsterdam to view the sites.  The Anne Frank house was interesting as well as the Guggenheim and Rijksmuseum Museums. The food was excellent and the fun was endless.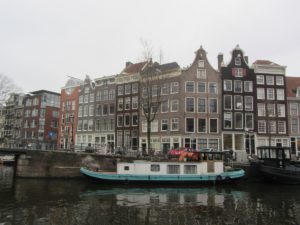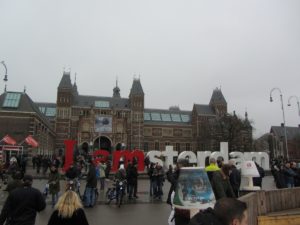 BIG SNOW, INDIANHEAD-BLACKJACK MT.,  JAN. 8-10, 2017 $275


Great time was had by all on our Big Snow trip. With a FULL bus & a fun ride up we arrived at Indianhead Lodge where we settled in then had a great time enjoying the music in the lounge.  Breakfasts & dinner at the Lodge were wonderful.  The next two days skiing/boarding were at Indianhead & Blackjack Mts.  With new snow, the conditions were great, maybe a little cold but everyone played all day on the mountains.   Our ride home was cheering the Packers on to a win.   Thanks to all who attended the ski trip & supported your Clubs trip.
Sly Fox Ski & Snowboard ClubTurned 50!!   

The 50th Anniversary was a great success. Details 50thAnniversary